The first Robot Welding Competition was hosted by American Welding Society AWS from September 5th to 8th, 2016 in Huntsville, AL, USA with competitors coming from USA, Canada, Australia and China.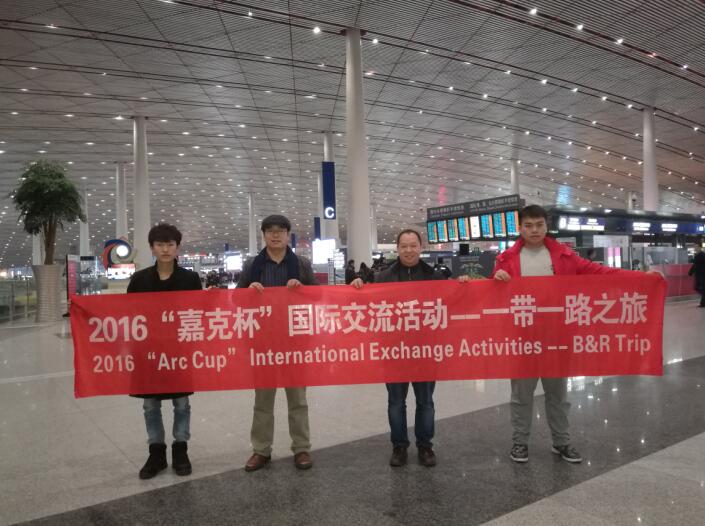 (Chinese delegation - departure from Beijing Capital International Airport)
Under the guidance of Dr. Liu Zhenying - the Chairman of China Section of BRICS Business Council Skills Development Working Group (SDWG), Secretary General of Organizing Committee of Arc Cup International Welding Competition and Chairman of Beijing ARC Xinxing Science & Technology Co., Ltd., Chinese delegation won the Second and Third Place!




(Honor Certificates of Chinese Competitors)
This Robot Welding Competition consisted of two parts (Theory Test and On-site Robot Welding Test) and adopted comprehensive scoring system. Theory Test (30%) included tests of Basic Welding Knowledge and Safety Knowledge of Robot Use, and was examined in English; On-site Robot Welding Test (70%) was a Combined Welding Competition completed by ABB, KUKA, FANUC and OTC robots together. The competition projects were designed to test the overall knowledge and skills of competitors.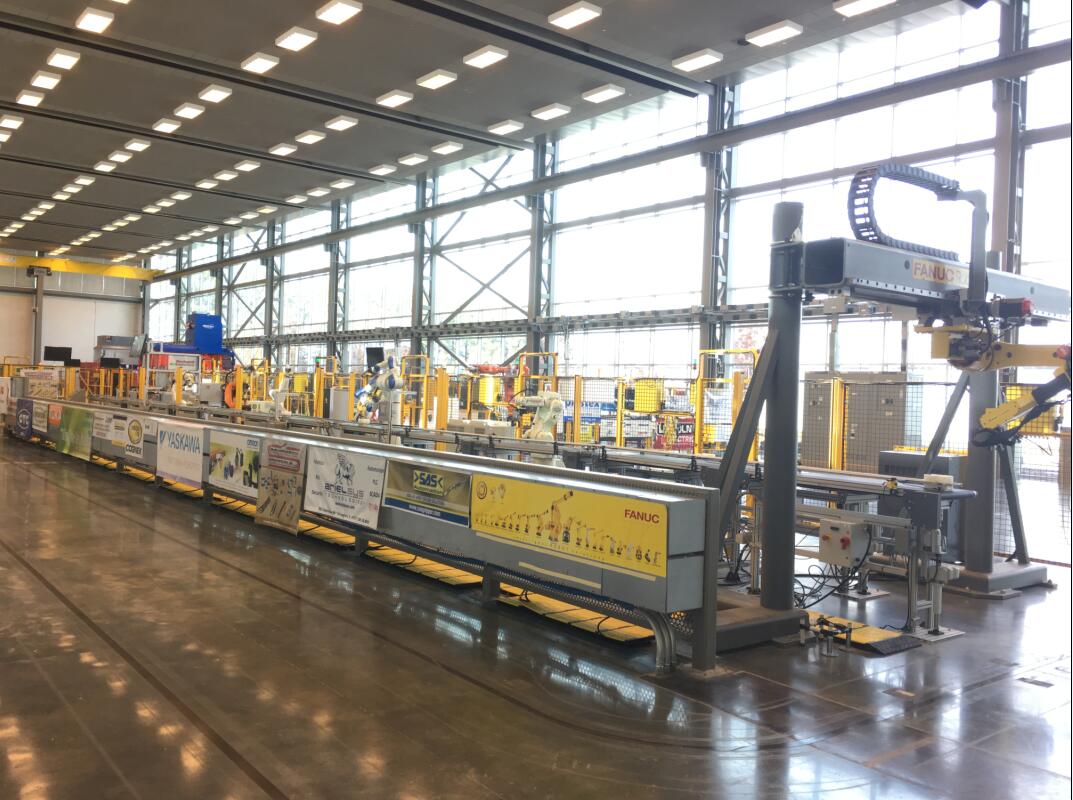 (Robot Training Center in Alabama)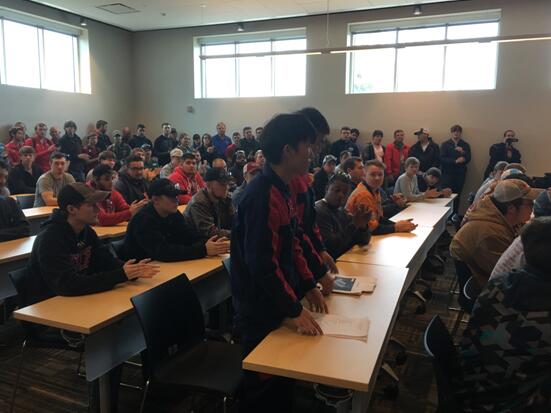 (Competitors Meeting before Competition)
Almost 100 participants (competitors, experts, coaches and team leaders) from the USA, Canada, Australia and China participated in this competition. Compared with competitors from the USA, Canada and Australia, Chinese competitors had advantage in On-site Robot Welding Test, while, they suffered from the disadvantages of Theory Test due to great difficulty they had in completing the test in English. In the end, Canadian competitors won the First Place and Chinese competitors won the Second and Third Place respectively.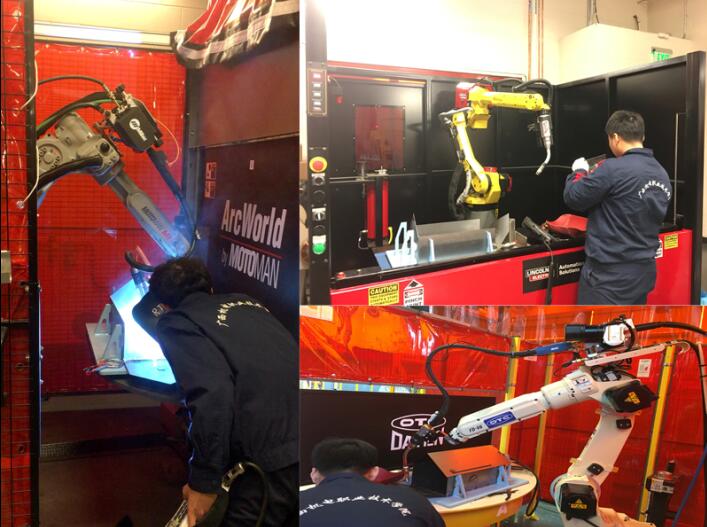 (Robot Welding Competition)
Chinese winners were students in welding major of Guangxi Technological College of Machinery and Electricity and leaded by Mr. (teacher) Long Changmao (teacher). During the international exchanges of American Robot Competition, they made full use of their own advantages, broadened their views and increased their knowledge. And, during this competition, they also recognized their disadvantages. Hope Chinese competitors to give full play to their strong points and offset the weak points so as to achieve good results in more high-level international competitions.



(Chinese Delegation and American Competition Hosts - after Competition)
Robot welding competition was held in Robot Training Center (Alabama), which is a non-profit organization supported by government. The trial of American welding professionals for 44th WorldSkills Competition (to be held in Abu Dhabi, UAE in 2017) was also conducted in this Robot Training Center.



(Trial Site for American WorldSkills Competition)
Dr. Liu Zhenying was invited by the competition host to address speeches in the conference after competition. Dr. Liu represented the pomp of 2016 (4th) Beijing "Arc Cup" International Welding Competition via video and invited delegations of the USA, Canada and Australia and others countries to participate in the IIW·CWS·Arc Cup 2017 International Welding Competition (to be held in Shanghai, China).



(Arc Cup Competition Introduced by Dr. Liu zhenying at the Conference)
Beijing ARC Xinxing Science & Technology Co., Ltd. is a leading enterprise in Chinese hard-facing industry, national high-tech enterprise, and Zhongguancun innovative enterprise. The business of Beijing ARC Company covers overlaying and remanufacturing of wear parts, additive manufacturing, wear-resistant welding wire, automatic overlaying equipment, automatic welding equipment, digital welding machine manufacturing, and robot system integration, etc. Beijing ARC Company occupies an international advanced position in the fields of wear-resistant materials, digital welding machine, overlaying equipment and hardfacing overlaying service. Since 2008, as the originator and organizer, Beijing ARC Company organized a series of "Arc Cup" international welding competition and exchange activities, which has been the important event and exchange activity among international welding field. 2016 Beijing "Arc Cup" International Welding Competition with 24 participating countries, is praised as "Welding World Cup" by international welding field! And Beijing ARC Company is building "Belt and Road International Alliance of Education and Training".